Experts are warning of the long-term impact of a major oil spill off the coast of Southern California on the environment and birds and sea life specifically.
Emergency officials are working to contain a spill that dumped more than 120,000 gallons of crude oil into the Pacific Ocean.
Some disposed oil has washed ashore and could threaten the lives of sea animals and birds there.
Invisible Threat
Experts say, although the spill may not get saturated by the weekend oil slick, its environmental risk is still significant.
Andrea Bonisoli Alquati, a professor of biological sciences at Cal Poly Pomona, told NPR:
They might not look visibly oiled, but the exposure that they get subtly through their diet or because of physical contact later on might affect their physiology, their health and translate into a lower reproductive success and therefore lower chances of the population to persist.
Bonisoli Alquati who studies the effects of the 2010 Deepwater Horizon oil spill on marine and terrestrial wildlife along the Gulf Coast, says the environmental toll of that spill can still be seen today.
He cautioned that although the event may affect populations differently, no one is spared the repercussions of such spills.
Some populations might recover fast. Some other populations take years and years. Sometimes the focus, of course, of the press and the public has already shifted away, but the consequences are still happening.
Dead Fish and Wildlife
In fact, the impact of a spill of this magnitude is already manifesting as authorities are finding dead birds and fish washing ashore in the coast of Southern California. A number of fisheries in the coastal areas affected by the spill have been closed.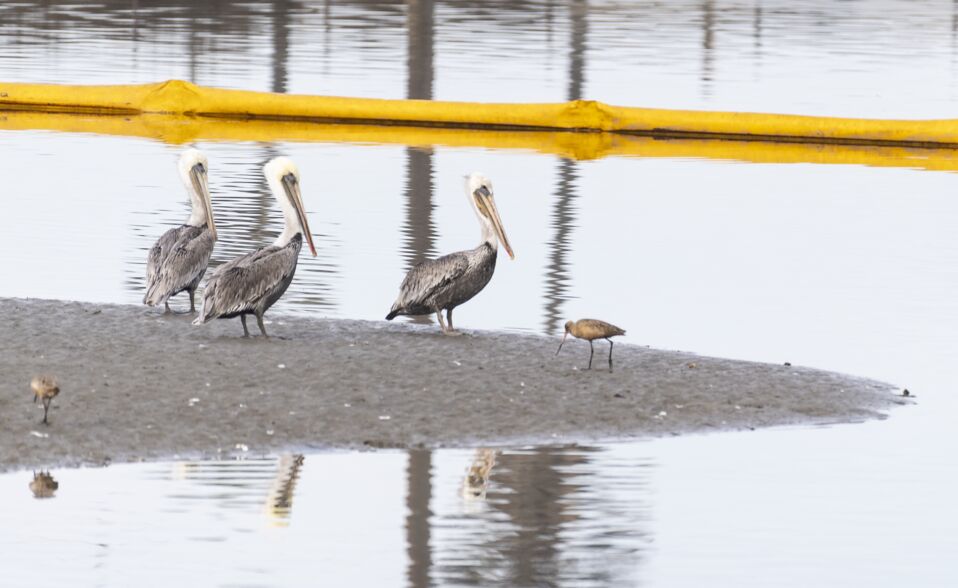 The Huntington Beach Wetlands Conservancy says Talbert Marsh, which is in the zone of the oil spill, is home to about 90 different bird species. Sarah Rose, executive director of Audubon California, said in a statement:
A spill of this magnitude is a disaster whenever it occurs, but this one occurred in an especially sensitive area at critical time, as many bird species head south for the winter.