Are you missing the bars? A nice tequila sunrise or old fashioned hand made with love by your favourite bartender? Perhaps that cute one you've always been wanting to ask out... Well, unfortunately, we can't get them to come over but what we can do is provide a creative solution to being able to have your go-to drink ready to crafted by your very own hands.
The Carry On Cocktail Kit: It couldn't be simpler
You don't have to be a mixologist to figure this one out. You won't even have to go on to Youtube to find a how-to tutorial. These kits come with everything you need to craft your favourite cocktail. All you need to bring is the booze!
The Frequent Flyer Cocktail Kit set comes with 5 kits for a variety of cocktails. Each kit comes with the essential mix for the cocktail, a travel-sized bar spoon a recipe card and a linen coaster. The set includes The Old Fashioned Carry On Cocktail Kit, The Gin & Tonic Carry On Cocktail Kit, The Moscow Mule Carry On Cocktail Kit, The Champagne Cocktail Carry On Cocktail Kit and The Bloody Mary Carry On Cocktail Kit.
What about my Zoom happy hour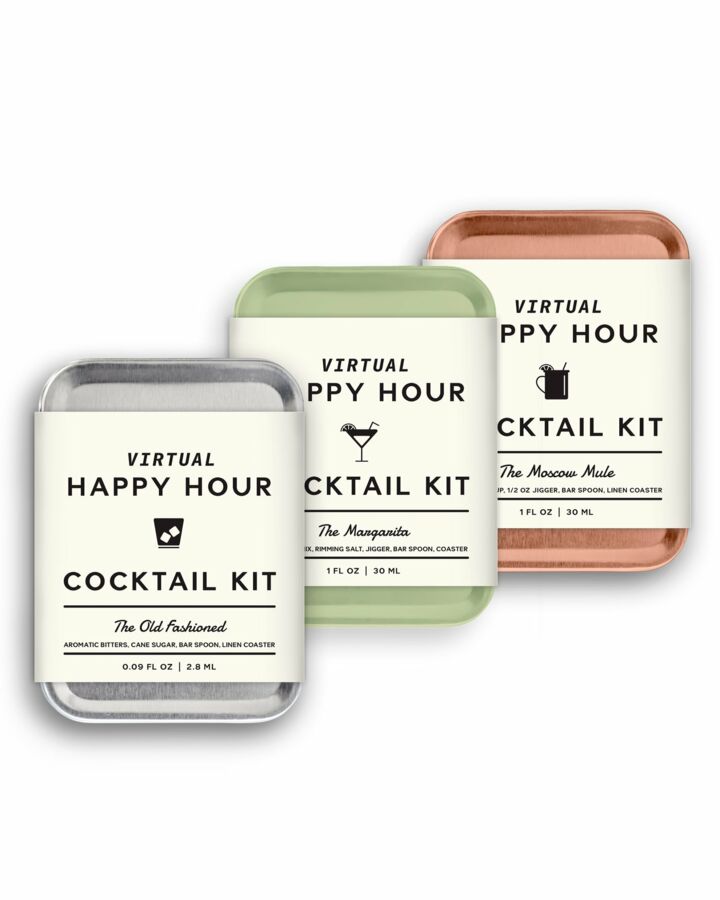 Well, needless to say, with the Carry On Cocktail Kits you aren't only limited to using when you're flying on a plane but if you're a stickler for semantics and need something to go with the occasion, why not grab yourself the Virtual Happy Hour Cocktail Kit. While we're all currently trying to spend time at home and away from other people while we shake this virus that's been plaguing the world, sit back and enjoy an extra boozy cocktail while taking more time to stare at a screen instead of your friends' actual faces.
The Virtual Happy Hour Cocktail Kit Set comes with 3 types of cocktails, The Old Fashioned, The Margarita and The Moscow Mule and each kit is capable of making 2 cocktails. (It's ok if you drink both yourself.) So instead of quitting drinking during your time in self-isolation, why not pick up a few of these bad boys and have yourself a ball!